Product Detail
Product Tags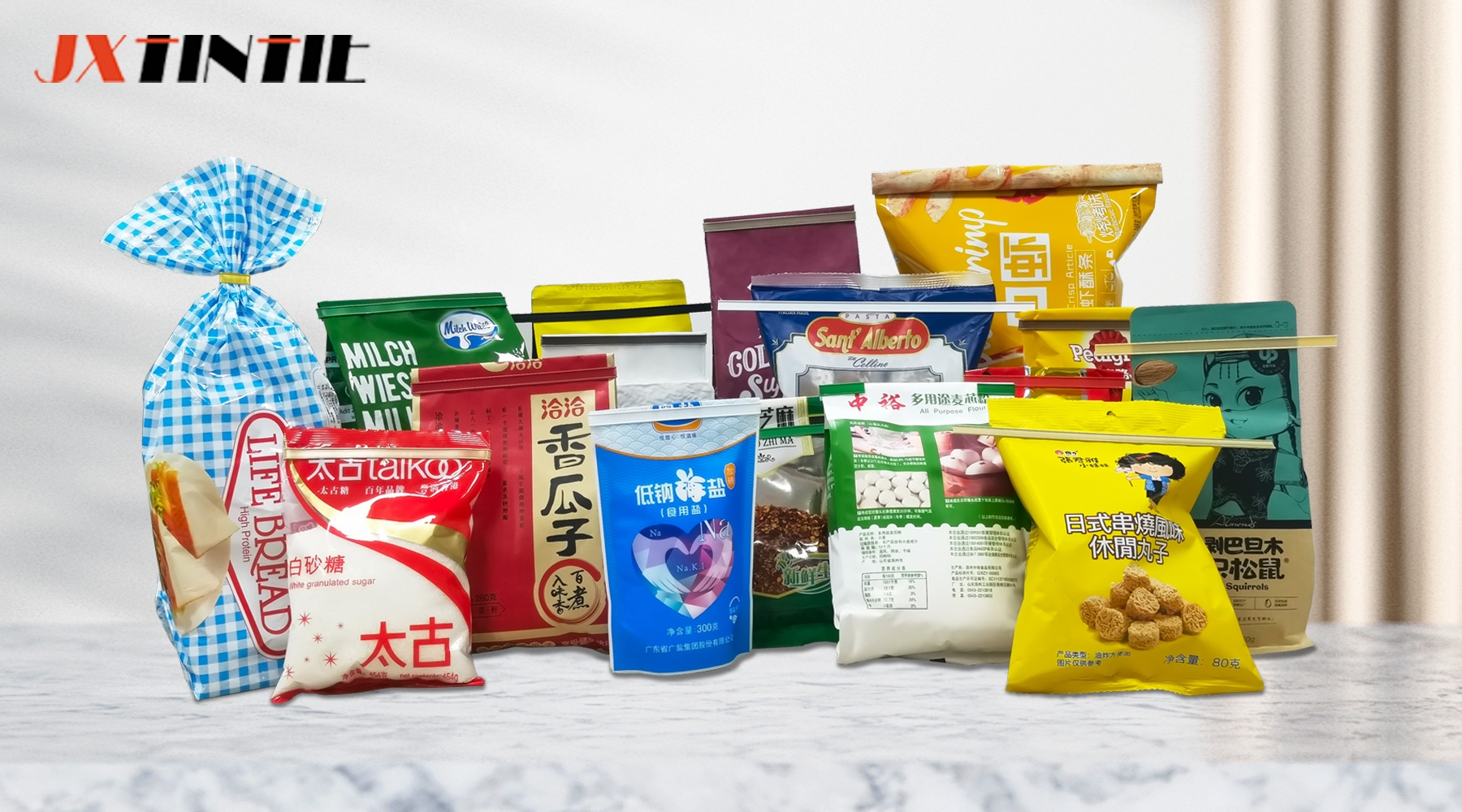 JX Tin Tie new golden color add higher value to your products as consumers loves the premium feeling and its reclosable feature.
Also they are the best and cheapest solution for using and closing bags for a longer period, and therefore they are very popular once introduce to the consumers.
JX Tin Tie insist on use food grade material with high quality glue, easy peal & strength plastic cover makes it free to apply by hand or machine on all plastic, paper, or a combination of plastic/paper bag and tailored to the length you want. Our strong adhesive glue can make sure tin tie stick firmly on the bags!
JX also develop the Tin Tie Semi-auto Applicator saves time and money by semi-automatically applying tie to plastic, paper, and PET bags, it is a good helper for any factories who might want to apply huge quantity tin tie bags, and it comes the 3rd generation stable version.
Meanwhile, we are offering various other colors and size for the tin ties, also customized service to make the suitable products to all kinds and sizes of the bags.
Send us your product size and color, we always can find the best solution for your products!
Below are some of avaliable colors now












Advantages of JX Self-Adhesive Tin Ties
*Re-sealable: Clients can easily reseal the bags once they have been opened, another reason to buy your fresh products.
*Uniform look: Each bag looks well cared for because you can fold back the bags and close them with the tin ties as you wish.
*Longer storage: The bags can be closed again and again, so that the freshness of the content is still guaranteed.
*Easy to use: These tin ties are very easy to apply, thanks to the self-adhesive tin ties.
What length of tin ties should you choose?
JX tin ties are available as many as 20 sizes, from 9cm to 48cm, suitable for all kinds of the bags on the market.
The most popular 12cm ties are for bags with a maximum width of 8cm; 14cm ties are for bags between 8 and 12cm wide; 18cm for bags wider than 12cm...
You need 2cm on each side in order to be able to use the tin tie comfortably. You take the width of the bag and add on 4cm to calculate the minimum length of the tin tie.
The chart below gives you a summary of the width/content of the bag with the corresponding location/length of tin tie. The location gives an indication of where you can best seal the tin tie in relation to the top, if you still can not find your suitable products, please contact us now for a better option!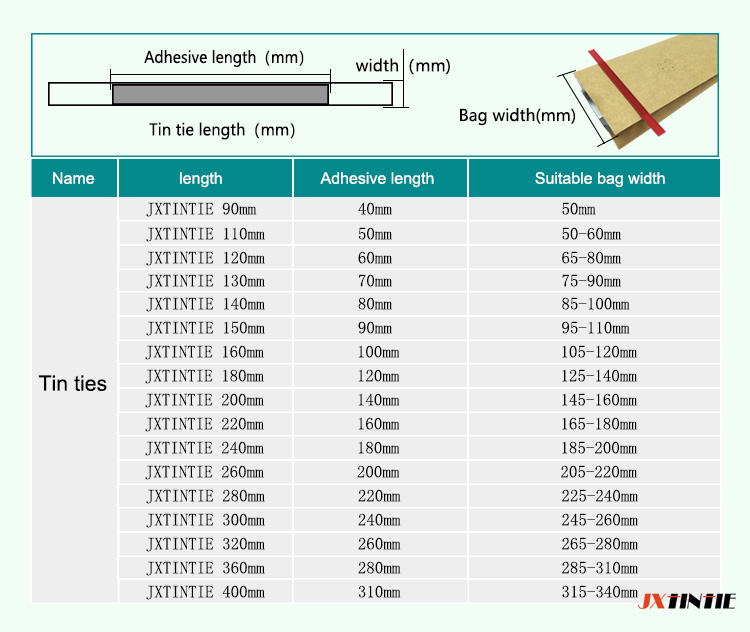 ---
Previous:
peel and stick JX tin ties
---
Write your message here and send it to us