Plastic Nose Wire for Face Masks
Product Detail
Product Tags
Jiaxu is a professional manufacturer of nose wire/ nose strip/ nose bridge for face masks, our products shape comfortably around the bridge of a user's nose.
Our flexible wire material also serves many purposes in medical exam and operating rooms around the world, widely use on all kinds of face masks. And the versatility of our forming wire allows it to secure specimen bags, irrigation and fluid pouches, and the forming of medical drapes around irregular shapes too.
We insist on high quality nose wire's production only, brand new food grade plastic material & long life metal wire inside, with good shape keeping, uniform thickness, without bare metal, smooth surface and environmental protection features.
Our Product Range as below: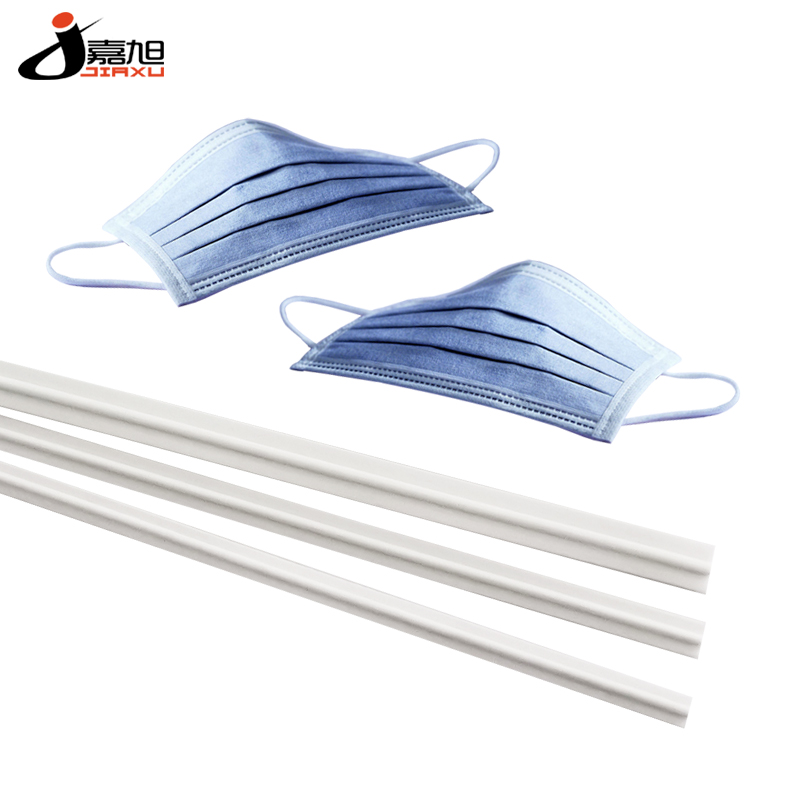 * Single Wire with 0.45mm/0.6mm wire size, and 2.5mm/ 3mm/4mm width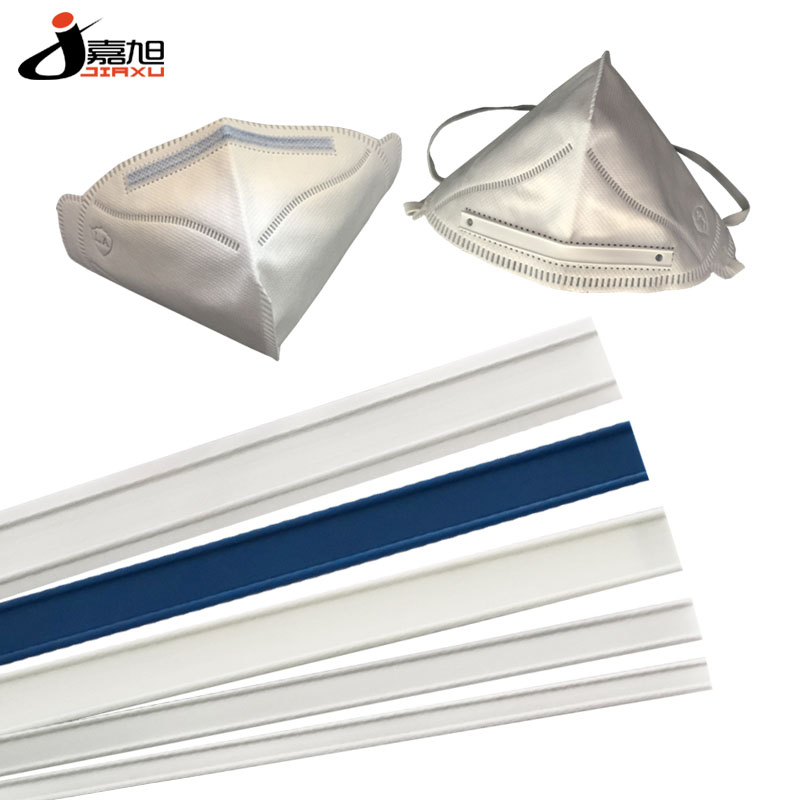 * Double Wire with 0.5mm/0.6mm/0.7mm wire size and 3.0mm to 11mm width
Our rolls runs smoothly on the machine without split or crossing, allows your production efficiency!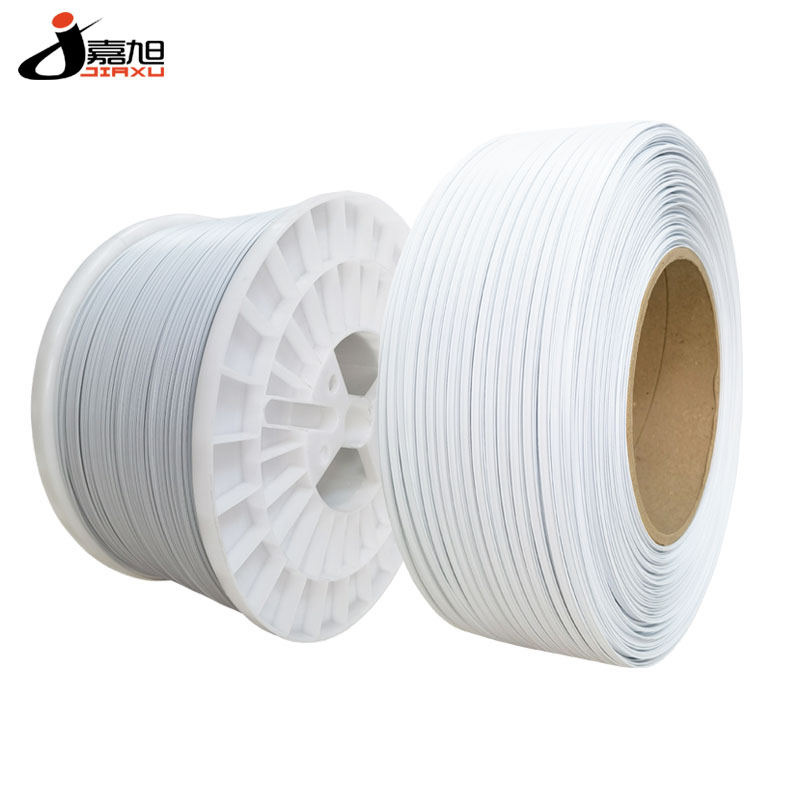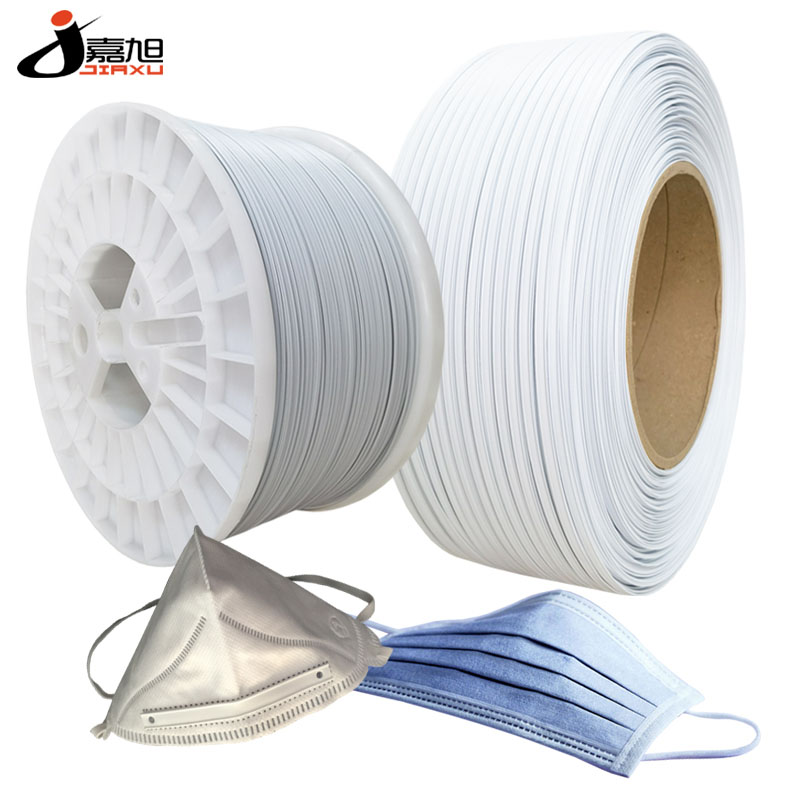 Brand new full adhesive glue on back's DIY peel and stick nose wire is also available for size and colors.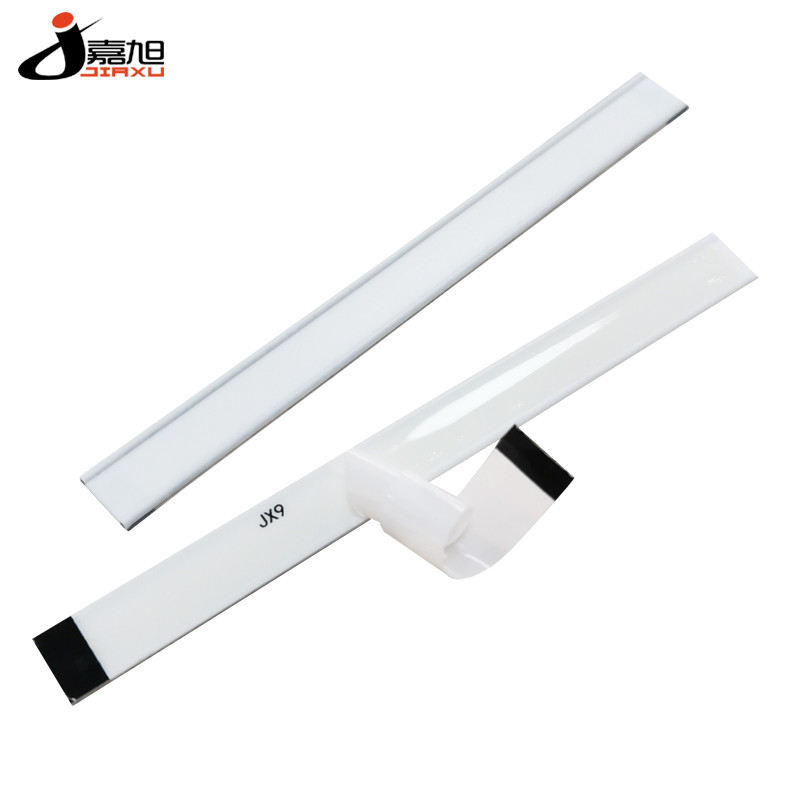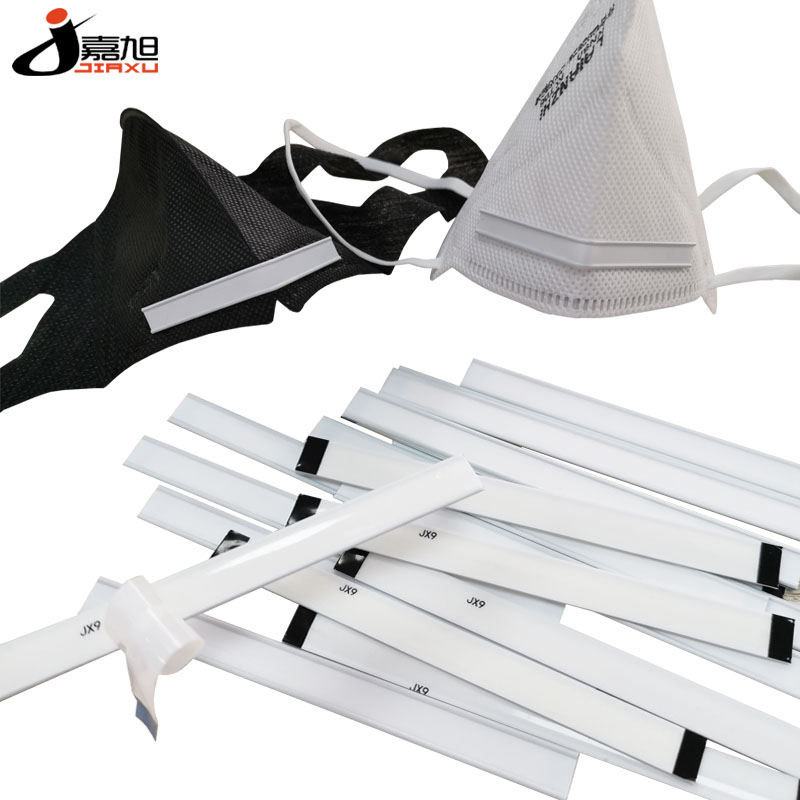 Export carton packing to make sure you could received the excellent products. 
Good Experience on Exporting and smooth communication to allow you share any customized ideas with us.
Contact us for your interest products, we always can find the best solution for your products.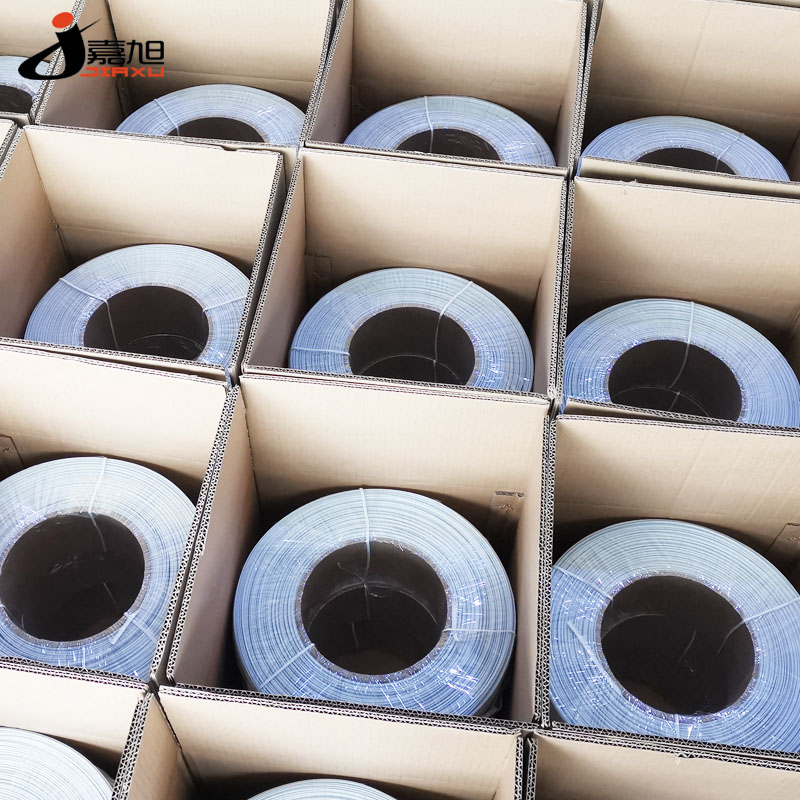 Why Purchase From Jiaxu's nose wire?
* Jiaxu is well-equipped with high-tech infrastructure and highly skilled personnel to meet the ever-changing requirements of the current market.
* Our products are designed to meet all international standards and are appreciated in the global area.
* The wide range of Single-Double Core Nose Strip, Mask Wire and Peel and Stick nose wire offered by Jiaxu, undergo strict quality checks at each level, including manufacturing, procurement of raw materials, finishing, and dispatch.
* With years experiences on this feild, we understand that customers demand and expect value for money that is why we have appointed highly trained supervisors in all departments to keep an eye on every step of manufacturing.
* We can ensure our customers with the best quality products, timely delivery, efficient client service, and reasonable prices to the end-users.
Why Our Clients Trust Us?
• Jiaxu is one of the leading manufacturers and exporters of premium quality Metal Nose Strip, Plastic Nose Strip, Single-Double Core Nose Strip.
• With our years' experience, our company has achieved tremendous progress in global markets.
• Jiaxu consistently maintains international standards of quality in our products, which exceeds all the specifications & needs, expectations of our esteemed customers.
• Our company strives to raise the benchmarks of our quality standards. This is done through continuous improvement initiatives at our production unit.
• All the quality checks are strictly implemented as well as vigilantly followed by the quality control team of our company.
---
Previous:
Single Wire Nose Wire for Face
Next:
JX Tin Tie Applicator
---
Write your message here and send it to us