Product Detail
Product Tags
With laser printing technology, you can consider to print your logo and more elements on the tin tie surface in order to make your product looks more special and premium. The laser printing technology is not like ink printing, it is a environmental protection, food grade and unremovable high-end printing technology.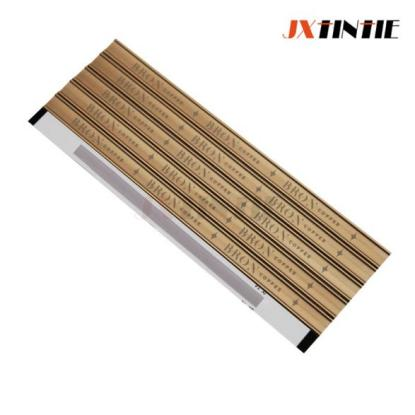 If you are thinking about some more premium products in your product range, or you want to increase the brand image. it is definitely a good choice for to be considered. Now this special printing only with limited additional cost and low MOQ requests.
Some customers are using this more than on a bag, like a gift elements to make their product packing like a gift to the customers.
If you have any ideas, please contact us to discuss about the possibilities.
JX TIN TIE is a trusted brand on TIN TIE, it with premium plastic color, strength and easy peel cover and strong adhesive on back, makes it easy to apply by hand or machine on all plastic, all paper, or a combination of plastic/paper and tailored to the length you want.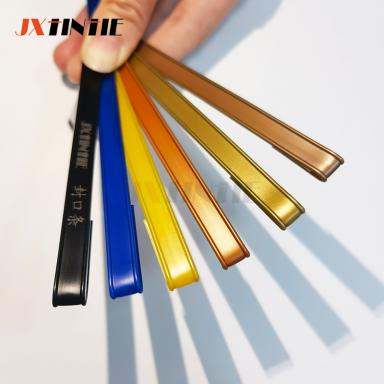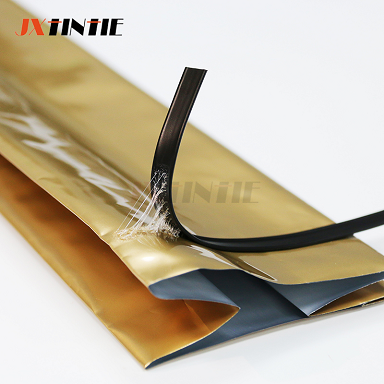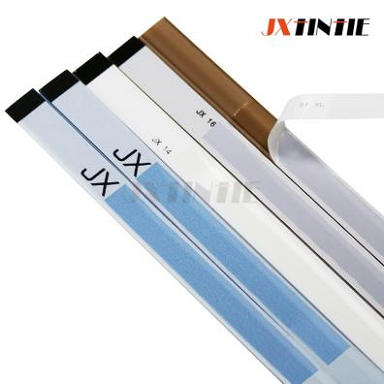 Easy to apply

a tin tie 

on the bag:
JX tin ties are easy to use, thanks to the self-adhesive edge. The steps for applying a tin tie correctly are as follows:
1.Fill the bag with your product and make sure that you still have space to close the bag.
2.Stick the strip 5mm from the top of the bag.
3.Close the bag by turning the paper downwards together with the tie.
4.Fold both ends of the tie towards the bag so that everything stays in place.
5.Now can enjoy a longer fresh period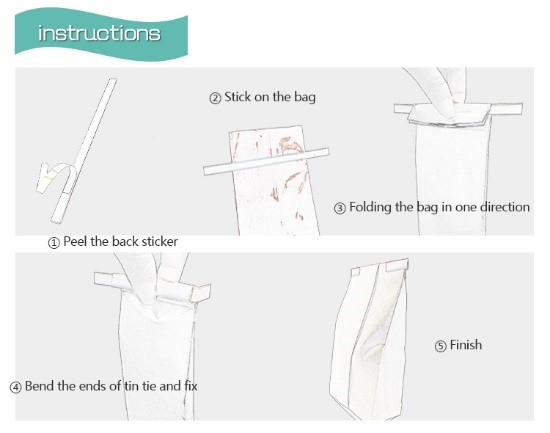 If you have any new ideas on the tin tie, pls contact us to discuss together.
---
Previous:
Excellent quality printing tin tie
---
Write your message here and send it to us